"Change 1 Thing" Challenge
Have You Accepted the Challenge?
Take One Year to Develop a Lifetime of Optimal Health!
"Change One Thing" is a 12 step process over one year to help you achieve your health goals. You simply commit to make one change in your lifestyle every month, so that by the end of the year, you will have completely transformed to a healthy lifestyle.
Why each month? It takes about 21 days to establish a new habit. So each month, you will firmly establish one change before starting another. Are you willing to take the challenge?
Your April Challenge (should you choose to accept it):
"I Will Exercise for 30 minutes at least 3 times per week"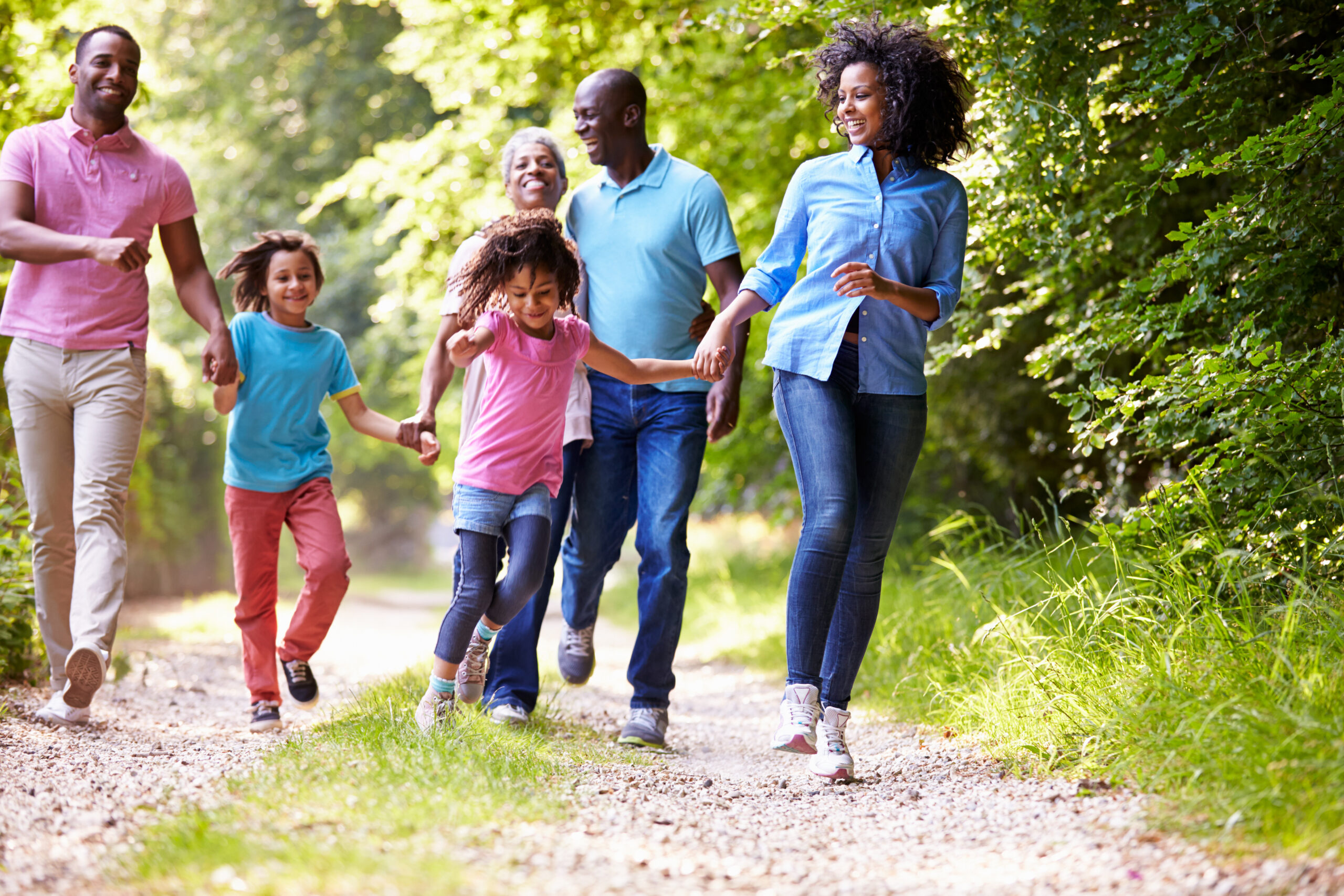 Ways You Will Benefit from This One Change:
Exercise is great for the heart: Exercise has been shown to reduce blood pressure. And by doing so, it reduces the risk for stroke and coronary artery disease. Studies have shown as much as a 31% reduction in cardiovascular disease among people who regularly exercise.
Exercise reduces cancer. One third of the cases of breast, colon and kidney cancer are attributed to obesity and lack of physical activity. Exercise can therefore, reduce your risk of these diseases. Also, studies have shown that physical activity can reduce breast cancer risk by as much as 30 to 40%.
Exercise reduces bone disease. Obesity is a primary risk factor for osteoarthritis. In women who were overweight, as measured by a body mass index of greater than 25, a loss of just 5.1 kg (about 10 lbs), cut the risk of osteoarthritis by 50%. Exercise also has a positive effect on bone mineral density and strength, thereby reducing the risk of osteoporosis.
Exercise strengthens mental health: Exercise reduces depressive symptoms, and reduces anxiety in both adults and children. Studies have shown that exercise can be as effective as anti-depressant medication. It makes sense, because exercise regulates neurotransmitter release in the brain, most notably dopamine and serotonin. These are the same neurotransmitters targeted by the most common antidepressant medications on the market. Exercise is also associated with improved self-esteem and improved behavior in children.
Exercise is great for the brain. Studies have shown that physical activity enhances memory and learning, reasoning, attention, problem-solving and intelligence testing. Exercise also promotes neurogenesis, which is the production of new nerve cells, and protects the nervous system from injury and neurodegenerative disease. Want to decrease your risk of dementia in half? Exercise does this. Your risk of Alzheimer's disease can be reduced by as much as 60% by exercise! Exercise also increases brain volume in areas implicated in executive processing. By the way, by reducing the risk of diabetes, high blood pressure and cardiovascular disease which all have a negative effect on brain function, exercise further protects the brain.
One way that exercise improves brain function is simply through enhanced blood flow. Blood removes waste products that accumulate in the brain. Along with that increased blood flow comes oxygen. The oxygen acts as a scavenger of free radicals, which damage brain cells.
Exercise slows aging: Studies indicate that the presence or absence of a sedentary lifestyle is among the greatest predictors of aging.
Really, can you afford not to exercise? If you didn't accept any of the previous challenges, don't miss this one!
Ideas for Making it Happen
Take a 30 minute walk; make sure your pace is fast enough to get your heart rate up
Put on some good music and simply dance or step in your living room for 30 minutes
Record an exercise program from the television and simply follow that routine (it's like having a free personal trainer!)
Don't forget to continue your:
January habit of drinking at least 8 glasses of water per day (1/2 your weight in ounces of water per day)
February habit of eating 7 to 9 servings of fruit and vegetables per day
March habit of replacing refined white foods with whole grains
"Those who think they have not time for bodily exercise will sooner or later have to find time for illness."
– Edward Stanley, Former Prime Minister of the United Kingdom