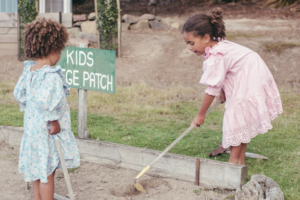 After your kids are back from school, they likely have a great deal of free time on their hands. Instead of leaving them to their own devices, you could encourage them to pursue a constructive activity or hobby of some kind. The right sort of activity can not only broaden their horizons but also offer countless hours of fun.
Dr. Teresa Fuller shares 10 activities that are both enjoyable and teach your child something about themselves and the world around them:
Saving the environment
The world's climate is out of balance, natural disasters are rising, and resources are depleting rapidly. If your family feels strongly about the environment, you could teach your child to be a planet warrior – live more consciously, learn more about the environment, and help restore the balance (by planting trees, recycling, reducing your carbon footprint, and more).
Volunteering
There are several worthy causes out there that could use a helping hand, from assisting the homeless to rehabilitating injured animals and everything in between. Participating in a volunteer program would allow your child to learn valuable lessons (like giving back), pick up useful skills, and make lifelong friends.
Blogging 
Blogging (which is modern-day writing) can be surprisingly beneficial. It can teach your child discipline, give them mental clarity, and help them express themselves. Your child could blog about any subject they're passionate about – like sustainability, science, fashion, food, or games.
Coding
Coding is quickly becoming a must-have skill. Teaching your kids coding can give them a leg-up down the road and expand their career options. Learning how to code isn't as hard as you might think. Sites like Code Profs offer great coding resources and insights.
Gardening
Gardening is a wonderful way for your child to connect with nature. They can learn more about plants and the environment – and get their required dose of Vitamin D while they're at it. Gardening is a natural health booster and can help their cognitive development.
Foreign languages
If your child enjoys learning and has a knack for communication, they may enjoy picking up a foreign language. They will also learn more about a foreign culture and history along the way, which can broaden their horizons and teach them about the world. And, again, knowing an extra language is good for their future career.
Meditating
Modern-day life can be stressful and demanding. One of the best ways for people to let off steam, manage their emotions, and stay calm amidst life's various storms is by meditating. If your child learns how to meditate early in life, it's going to stand them in good stead when they grow up.
Sports and other physical activities
If your child has a lot of energy to spare, you could channel it into a sport or other physical pastime. Besides keeping them fit physically, sports can also help boost their overall development by teaching them teamwork, decision-making, responsibility, and more. Some example sports are football, baseball, martial arts, and swimming.
Music 
Music is a wonderful hobby, and almost all children enjoy it. Besides the fun factor, it can also boost your child's cognitive development, help keep their stress levels down, and, according to John Hopkins, keeps the brain young. Lessons are easily accessible on the internet these days for free. Some instruments your child may enjoy learning are the guitar, drums, piano, or violin.
Furthering your teen's entrepreneurial ambitions
If your child enjoys the thought of being a businessman, you could help them to start their own business. Businesses aren't hard to launch and can teach them practical skills – like math, negotiating, and money management. They can also learn all about what launching a business involves – creating a business plan, setting up a website, marketing, and forming a legal structure (like LLC). Read this ZenBusiness guide on how to start a company for ideas on getting started.
Some easy-to-start businesses are selling T-shirts, doing hair and make-up, offering lawn mowing, pet sitting, babysitting, and selling food. They could also support a worthy cause – like selling eco-friendly products – or do business in a planet-friendly way.
Conclusion
Keep in mind that your child probably has several preferences and ideas of their own – they are their own in-development person. You should sit down and talk to them about what they enjoy and then pick something that would be helpful to their development overall. Whether you're helping them start a business, learn a new skill like coding, or practice meditation, you can broaden their horizons.
Image via Unsplash
By Jason Kenner of onparparent.com